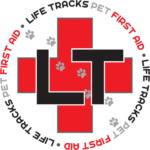 Welcome to Life Tracks Training!
WE ARE MAKING CHANGES TO OUR SITE. PLEASE KEEP CHECKING BACK TO LEARN MORE! Feel free to Contact us with any questions.
Here are just a few comments about our Pet First Aid course from previous participants and now First Responders:
This course is very informative, I learned so much! It was delivered at a perfect pace and the Instructor Elizabeth, gets 5 stars for her teaching skills. I highly recommend this course! T. Duce, Red Deer, AB.
Including the Instructors dogs into the course, Hays & Merlot made it much more personal and they were amazing! This course is something I should have taken long ago, so informative! S. Kile, Airdrie AB.
Definitely a fantastic course for new puppy/dog and cat owners. You just never know when an accident or medical emergency can creep up! D. Wenn, Calgary, AB.
Here is what our past and present Dog Training clients have to say:
Elizabeth is really incredible, our first session was a real eye-opener! In one hour she taught my husband and I so much about dogs. By the 5th week we were amazed with the new understanding of our dog Franny, who absolutely loves Elizabeth too! N. Shroff, Calgary, AB.
My wife and I were unsure of hiring a dog trainer, we heard of bad experiences from other dog people. But we knew that it was important for our pup, Radar to have the proper obedience training. A friend mentioned Elizabeth, a professional who knows her stuff! Our interactions with her were great! Radar is now a well mannered joy! We are so thankful for that conversation that led us to Elizabeth. J & M. McNab, Calgary, AB
Elizabeth is an amazing trainer! Our Blue Nose Pitbull Molly, was taught using positive reward training, it was perfect! We were also re-trained from our old ways. We highly recommend Elizabeth Minor. Thank you so much! Dan, Jane & Molly, Diamond Valley, AB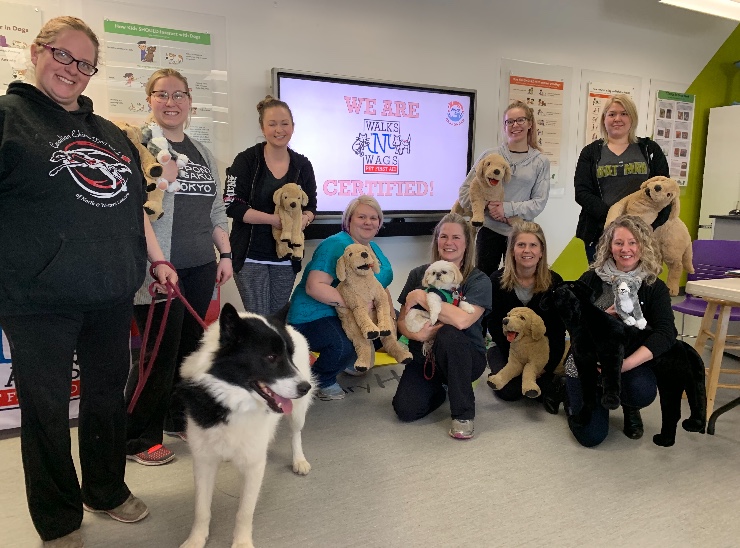 Pet First Aid Course, Calgary Humane Society, Calgary, AB.